AM FRESH Group is a privately owned global FRESH food business providing end to end supply chain management of citrus fruits, table grapes, tropical fruits, vegetables, fresh plant based foods and juices.
Interventions Consulting were asked to support a team of Line Managers in Peterborough and Alconbury after their original Provider withdrew from the Register of Approved Apprenticeship Training Providers (RoATP) at short notice.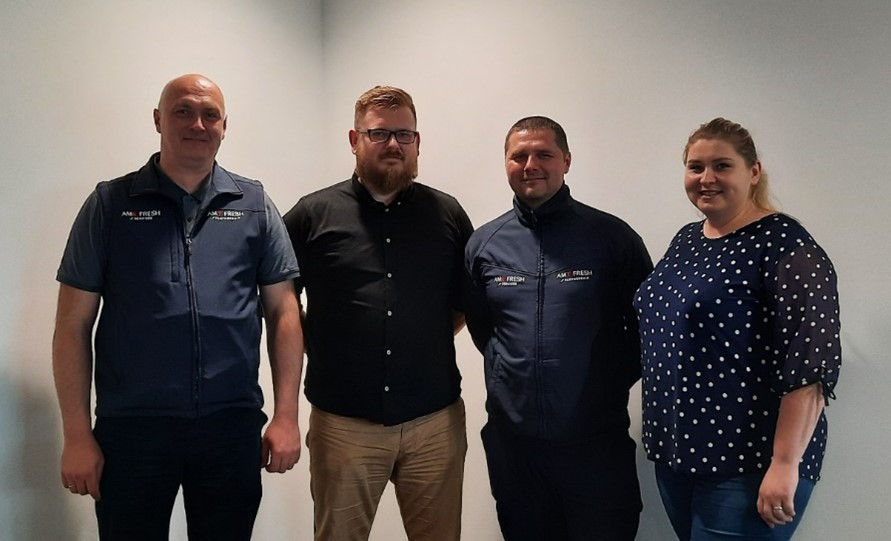 We knew this could be a sensitive time for the learners, but by maintaining regular communication with central and site management teams we were able to ensure everyone understood how we would support them through the transition and minimise any impact on the Apprentices.
We worked in partnership with key stakeholders within AM FRESH to co-create a 17 month programme which provided a blended learning journey to build leadership and management skills, with stretch and challenge along the way.
Reflecting on their achievements at the end of this journey there's a lot to celebrate!
Meet the team
Jakub Nowaczyk
Joined AM FRESH 13 years ago.

Promoted to IT Manager in 2018: Responsible for IT support to all UK businesses, managing 2 direct reports.

Key achievements:

- Led project for new IT service management platform as part of leadership apprenticeship – improved efficiency of IT function.
- Negotiated new group mobile phone contract delivering savings of circa £20k pa
Valdemaras Gintauskas
Joined AM FRESH 14 years ago.
Promoted to Warehouse Manager at AMK Peterborough in 2021: Responsible for managing 7 people across 2 shifts

Key achievements:

- Introduced process improvements which cut stock taking time circa 50%
- Increased departmental productivity
- Member of the new ERP implementation team to deliver significant system changes across the business. System Superuser for the Warehouse
Alvydas Petrauskas
Joined AM FRESH 8 years ago.
Promoted to Intake Shift Manager at AMK Peterborough in 2020.

Key achievements:

- Introduced new Intake tracker and KPIs alongside 'golden ticket' recognition scheme –which have improved efficiencies and staff retention
- Member of the new ERP implementation team
- Stepped up as Interim Intake Manager during 2022
Dorota Sojka
Joined AM FRESH 9 years ago.
Moved into training 6 years ago and promoted to site Training & Compliance Manager in 2022.

Key achievements:

- Led 'Project Grow' to develop & implement structured learning pathways across site as part of leadership apprenticeship
- Developed, led and delivered a new project training program for new function in business – Grape Champion
- Recruiting & developing a new training team
How has the leadership apprenticeship programme impacted on the team?
As a result of this programme, all apprentices have displayed increased levels of self-awareness and personal effectiveness. Feedback captured from their peers, direct reports and line managers proves that they have all grown as people managers and have become more effective leaders.
Each individual has led a real business project which has exposed them to problem solving, decision making, negotiation and budget management skills and they have thrived under challenging conditions.
In addition, each of these team members speaks English as their second language and has undertaken functional skills training to achieve their Level 2 qualification. This has been quite a challenge whilst fulfilling their demanding roles and completing an apprenticeship.
As a result of their personal growth, all individuals have achieved promotions or taken on additional responsibilities.
What challenges have the team overcome during their Apprenticeship journey?
This group of managers started their collaboration around 2 years ago when they embarked on their leadership apprenticeship journey.

Their limited management experience and varied functional responsibilities brought a fresh approach to the many challenges facing them. Together they:
- Overcame a site closure and TUPE to another part of the business
- Showed great resilience after their initial apprenticeship provider withdrew
- manage a diverse and rapidly growing business, with new sites and staff growth (c300 to 1000 within 2 years)
- led improvements to department efficiencies, service levels and cost savings
They have shown passion and resilience in difficult situations, coached and supported colleagues through personal and work challenges and demonstrated the power of cross functional collaboration with a growth mindset. All whilst studying during the pandemic.

We are immensely proud of these emerging leaders and the impact they have on our people and business.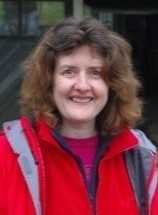 Contact Us
If you'd like to find out more about our services please provide your contact details below