We listen to each company's business objectives and use our market insight to develop the right delivery model for them.
We call this approach to developing apprenticeship strategies in partnership with employers Co-Creation.
To find out more about our unique methodology click on the video link below.
Areas of Expertise
Our apprenticeships have been designed by industry experts who understand the need to align learning outcomes to business objectives.
Our panel of executive Associates have each worked over 20 years in their field of expertise and focus on providing practical guidance on training programmes aligned to the new Apprenticeship standards.
We are committed to supporting employers develop the right programmes for them and so our delivery approach is tailored to each and every business and our programmes are developed to embed the values, behaviours and objectives of each site.
To hear more about our unique approach contact us now on 0113 4931943.
Don't just take our word for it, here's some feedback from our learners and employer partners
"Working closely with Interventions Consulting helped to change our perception of Apprenticeships. The team at Interventions facilitated a smooth transition and built bespoke systems and training workshops to suit the nature of our business, whilst delivering efficient communications between ILM, the sponsoring college and ourselves."
Shelley Cooper, HR Manager - Intergreen UK
Case Study: Vaida Dubosaite – Shift Manager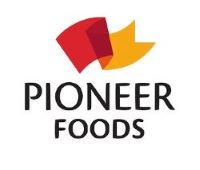 Read about our work with Pioneer Foods