Samworth Brothers are a fourth-generation family company employing over 10,000 people in well-invested, modern food manufacturing sites around the UK. They produce premium quality chilled and ambient foods, both own label and brand, and are one of the UK's leading food businesses.
One thing that is immediately noticeable when you go into any Samworth site is their passion for making good food and the pride that their people share for the business.  
They have a loyal and dedicated workforce, many of whom have been with the business for over 10 years, and you can clearly see the Samworth Brothers values running through every part of the organisation.
Providing opportunities for people to grow, improve their prospects and achieve their full potential
Prior to 2022, Samworth Brothers had a very flat grading structure for weekly paid roles but recognised that their Production Operative roles varied in skills and responsibility and believed that this should be reflected in the rates of pay received. They wanted to create a transparent grading structure that provided opportunities for all their Colleagues to grow, improve their prospects and achieve their full potential.
With over 5,000 colleagues across our Leicester sites, we wanted to recognise key skilled roles in our businesses, but we didn't want multiple grades. We wanted the structure to remain really tight and you were able to deliver that for us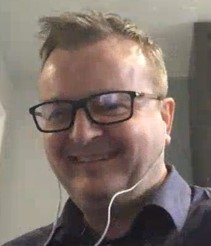 Our Brief
Interventions Consulting were asked to support Samworth Brothers in providing an objective assessment of all Operative roles across the group and to help develop a new grading structure, ensuring that it accurately reflects all business operations, was fair and transparent, and clearly demonstrated how Colleagues could improve their prospects within the business.
As a legacy we had a flat structure, however, the businesses had their own culture and ways of working so there was definitely a piece around consistency. We wanted to make sure that the grading structure we brought in was clear and simple so everyone could understand it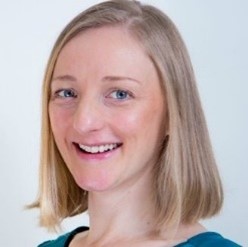 Our Methodology
We knew this could be a sensitive task, but by maintaining open channels of communication with central and site management teams we were able to ensure everyone understood the purpose of our site visits and minimise any impact on operations.
Our team of experts visited sites to gain a comprehensive understanding of the different aspects of each role through:
Physical evaluation of job roles through observations & discussion
Understanding the complexity, variety and nature of tasks and the consequence of actions
Reviewing documentation to be understood and completed
Assessing the level of communication skills required to effectively perform roles
The level required for each factor below was evaluated during this process:
What I particularly liked was that you wanted to get in there to really understand our business, the culture, our ways of working. You made sure that when you visited the sites you cross referenced each business to ensure where there were similarities and differences these were highlighted. This approach was really helpful to me so I could understand in a language that wasn't overly complicated
To future proof this piece of work, our experts delivered a series of Job Evaluation Workshops for designated Managers across the group so that these Subject Matter Experts are able to support sites as Samworth Brothers continue their journey of growth.
Outcomes of the project
A Departmental Job Role matrix providing a comprehensive evaluation of all Operative roles
The implementation of a new Operative Grading structure that recognises the roles which are more advanced and provides a higher rate of pay to reflect the added complexity and responsibility of these roles
A set of standardised role profiles to ensure a clear and consistent set of expectations are maintained across the businesses
A

set of recruitment templates

, based around the job evaluation factor criteria, to ensure a consistent approach to both internal and external recruitment decisions
A

transparant progression ladder

so that Operatives have a clear pathway to grow and improve their prospects within the business
A

Governance Toolkit

and series of briefing sessions to provide guidance to Managers so that the new grading structure is managed effectively and consistently as Samworth Brothers continue to grow their businesses and people
A team of trained Subject Matter Experts within Samworth Brothers providing a continuation of the work carried out by Interventions Consulting
It's been a massive help in terms of our recruitment and retention.

We implemented the new grading structure just after the Christmas peak last year and we lost nearly 25% of our workforce in September last year which was horrendous. We've not seen anywhere near the attrition this year so it's massively helped in terms of retaining key skills".

So there's the kind of hard data research bit, but then there's the soft side of it, making sure everyone felt engaged in the process which I found particularly valuable because we've gone from managing one big pool of hours to a real skills based approach. That's a massive shift to make, whilst we're in the process of running the business and we're so busy, and then we did it while we were going through a pandemic as well! So, it was no mean feat really.

From a very senior stakeholder level, I think there is real confidence that we now have in place a grading structure that enables us to monitor and manage. It took a little work, but I think the investment that Interventions Consulting put in initially, particularly with the evaluators and the site managers has paid off.
Contact Us
If you'd like to find out more about our services please provide your contact details below