Tell us about your apprenticeship journey
I always look for the opportunity to improve myself. This programme was very organised and delivered very well. Interventions Consulting arranged different team activities where we came together to get to know each other better and became one big family.

 I would definitely recommend this programme to all of my work colleagues. It is not only giving you confidence, but it also teaches you how to assess yourself and how you deliver better.
How has this apprenticeship helped you?
Work wise it has helped me to organise and manage my work in a better way and execute tasks more efficiently.
In my personal life I think it has also had a great impact. Now I do look into different options when making a decision and then review the decision.
This programme has given me confidence to assess myself in work as well as my personal life.
How do you feel now you have completed your apprenticeship?
I feel really good and confident.

I think this course is good for everyone not only for existing Managers . After joining the course, I have realised that everyone could be a leader and this course is there to polish you and give you the capability to succeed in whatever capacity you are working in.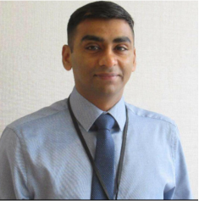 Contact Us
If you'd like to find out more about our services please provide your contact details below