What did you enjoy most about your apprenticeship journey?
I really enjoyed this course because it's well-structured, separated into 5 modules and I felt I had a lot of time to learn in each of the stages.
The LMS system was also very good for self-learning, uploading my evidence online and showing the progress that I achieved.
When we completed our project I was over the moon! From zero experience in project management to a completed project, made me feel very proud of myself.
What were the biggest challenges?
When I was on furlough 2 times, I also needed to home school my daughter. It was very hard to find the time and the motivation to continue the course.
However, I said to myself I cannot give up.
I am over the moon now that I have finished the course and that I got a Distinction. I have never got a distinction in my life!

I can say this way of learning was really suitable for me and the training that we received made our learning so easy.   
How do you feel this apprenticeship has helped you?
It helped me reduce stress because I know how to priorities my work load and I can use my management skills in daily tasks.

On a Personal level I felt this course improved my skills in so many ways. I am not afraid of any new tasks because I know I have the skills to overcome any situation.

I understand myself more and will continue learning, because I like to have a growth mindset to adapting to change.

I truly think everyone should take this course, if you are a manger or not, it will help you learn about yourself, strengthen your skills and make you a better person.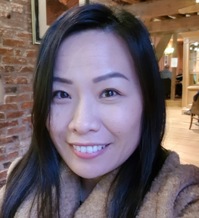 Contact Us
If you'd like to find out more about our services please provide your contact details below