What did you gain from your apprenticeship?
I  have had a lot of feedback from my manager and team to say that my confidence has improved. At the beginning of the programme, I did not like to speak in front of people now I am confident to do this.
It has really helped me to improve my skills. I am better at decision making, I am more aware about myself and my team, and I have been able to concentrate more on the development of my team as well.
Nothing compares to this course; it delivers both theory and practice which has made all the difference to me to improve as a manager.
What challenges did you encounter along the way?
Time Management! At the beginning we needed to attend workshops, online sessions and complete homework. The main thing that helped me work through this was sitting down with my manager to explain what I needed to do and then being allowed the time away from my job to complete my apprenticeship.
What were your highlights from the apprenticeship?
One of the most interesting parts was the project. I have never been involved in a project before and this really taught me how to prioritise actions and what tools you can use to effectively manage a project. I feel confident that I can use all of my skills on future projects.

I also really liked how interactive all the workshops were and the opportunity to work as a team from different parts of the business.
My advice to anyone thinking of joining this programme is to do it, it is the best thing that happened to me in the last 3 years.

It might seem tough and hard at the beginning but the skills and experience you will gain through the course is amazing!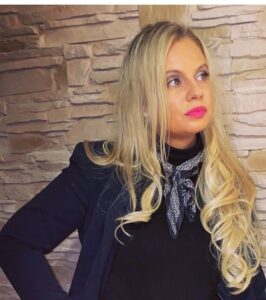 Contact Us
If you'd like to find out more about our services please provide your contact details below